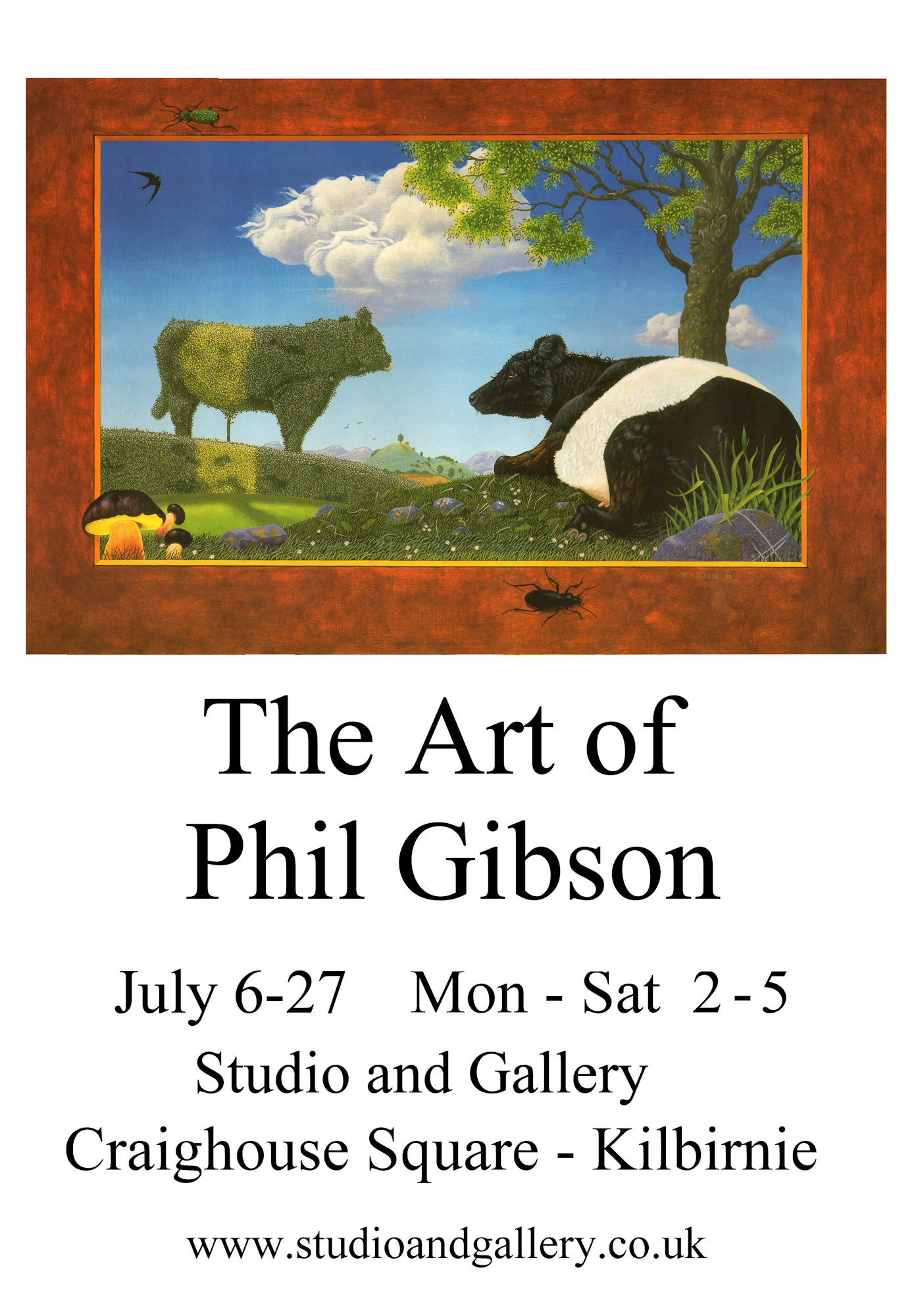 Phil Gibson paints in a meticulous, finely detailed and beautifully structured manner, primarily in acrylics on board or canvas.
He takes delight in depicting animals and his paintings often exhibit a subtle humour.
He often creates stylised borders, harking back to the 'Book of Hours' manuscript style. He is well known in the South-West of Scotland.